For example, a 2500 sq/ft property would cost $250 - $300. 1 Year of Free Hosting
Quotes are based on total square footage. Prices are subject to change.

*Purchaser has Marketing Copyrights only. Content may not be distributed to any third party.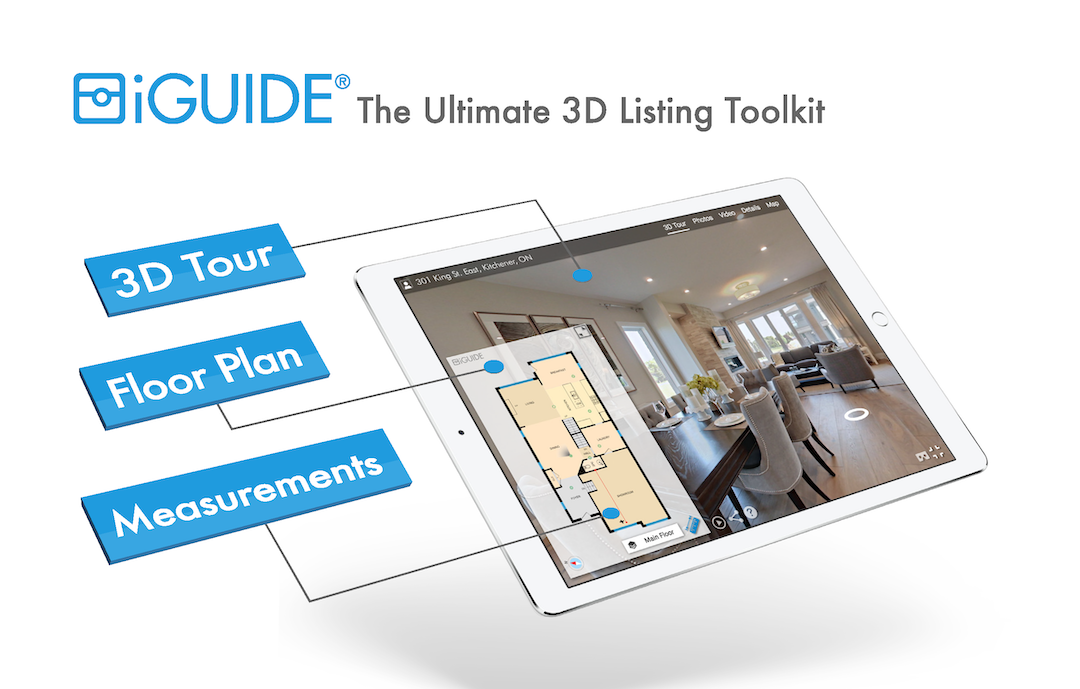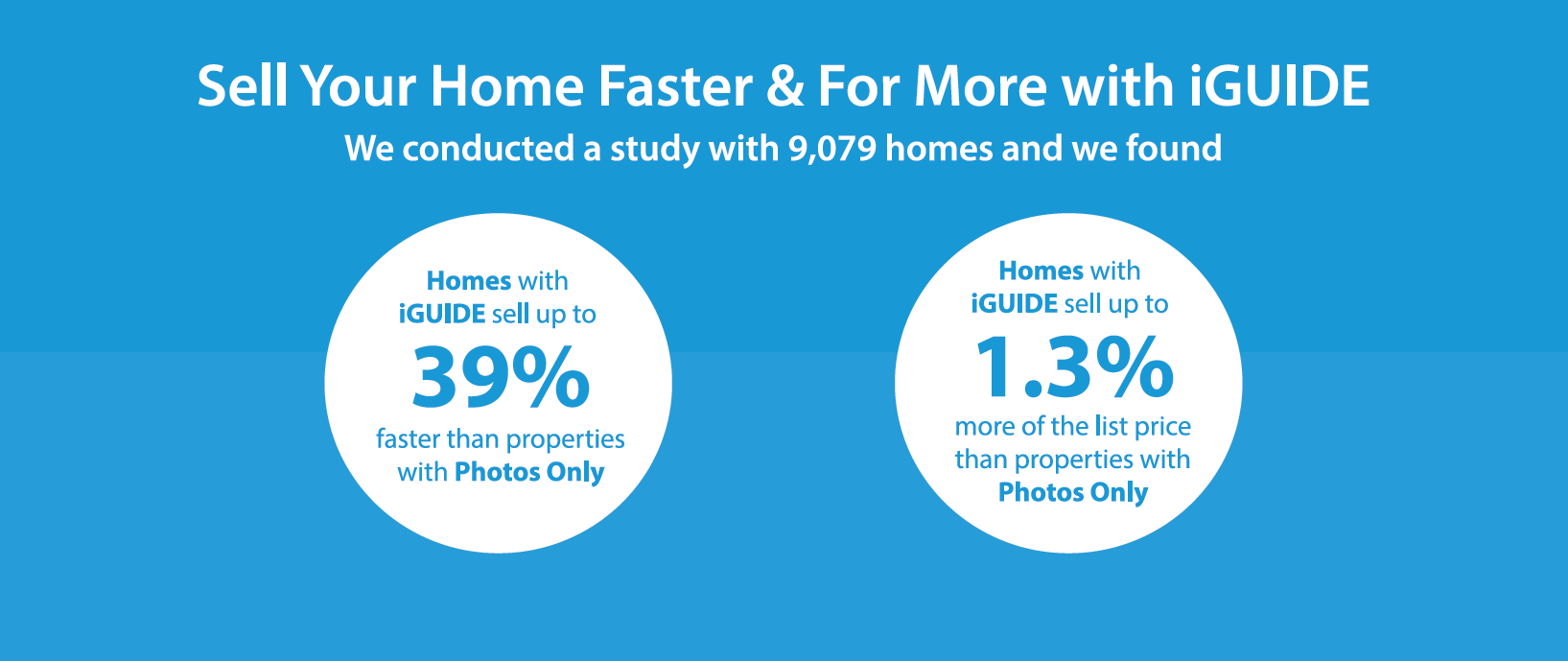 Immersive 3D Tour
Detailed Floor Plans
Laser-Accurate Room Measurements & Dimensions
Reliable Property Square Footage Calculations
Essential Neighborhood Information

Sell your home or commercial property faster by offering virtual tours, photos, floor plans, room dimensions and total square footage to a wider audience.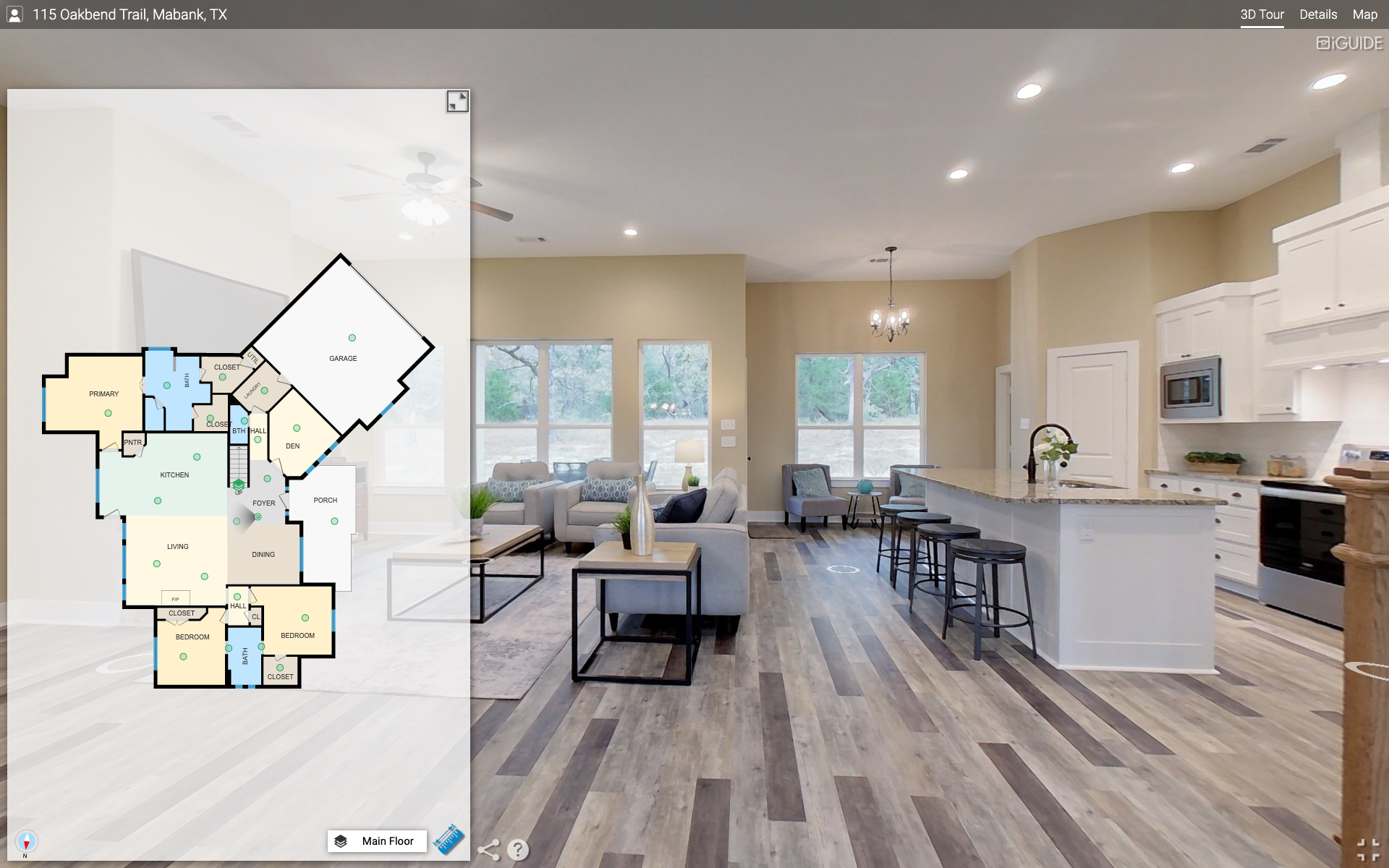 The more time home shoppers spend looking at a home the more likely they are going to want to buy it.

iGUIDE

attracts and holds buyers attention.
Potential buyers want all the facts about a home. With the important details like floor plans, room measurements and area calculations, they are more likely to visit your home.
Let's shoppers and buyers take custom measurements anytime and anywhere like measuring for furniture and fixtures.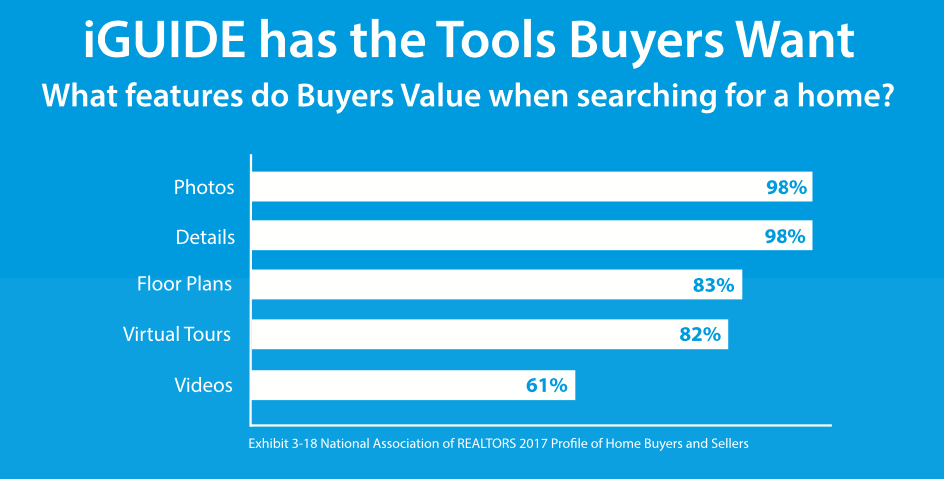 Floor Plans

&

Measurements

can be viewed and downloaded as a

PDF

by clicking on the Details tab in the far right hand corner of every

iGuide

.
*Floor plans are available in AutoCAD DXF, SVG and JPG upon request.
Click on the example below:
How will

iGUIDE

help sell your home?
iGUIDE

is the Ultimate Listing Solution that helps sell your home faster, with less disruptions and for top dollar. I can quickly capture your home in its best light, providing an immersive and engaging online experience for home buyers. Every

iGUIDE

includes floor plans, room measurements, area calculations, 3D immersive tour and neighborhood information.
The

iGuide

can serve as a stand-alone website or embedded into your website or listing services.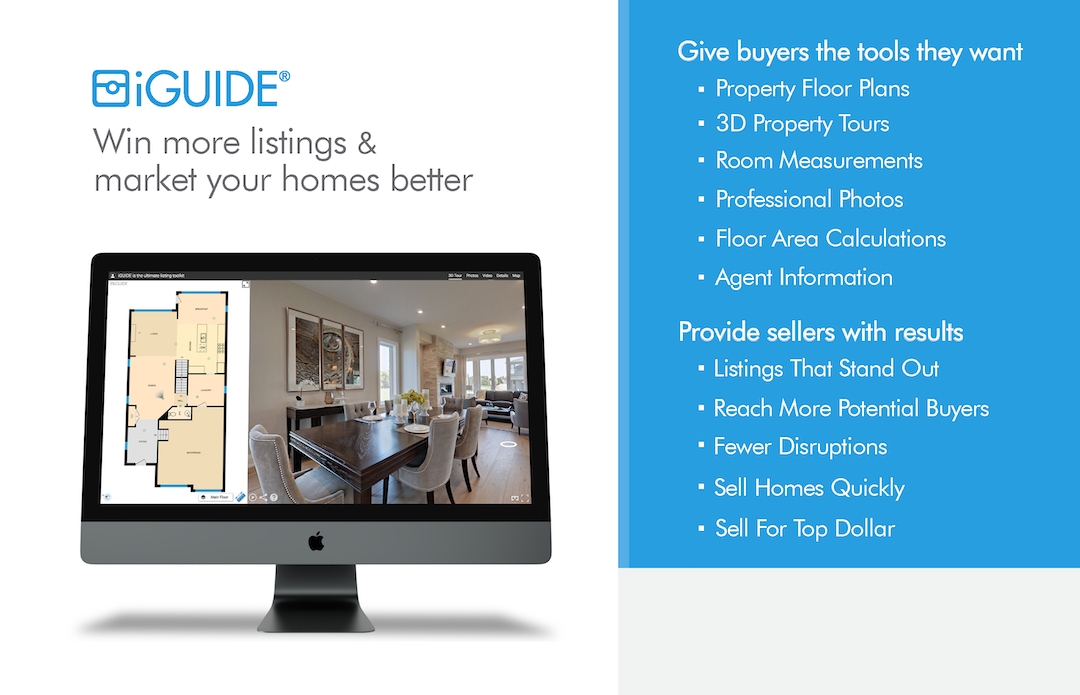 How to use the iGuide Report

Minimum charge for booking all appointments is $100.00. The $100.00 minimum charge will be accepted upfront when booking your appointment and it will be applied in full to your invoice. If your invoice was at the $100.00 minimum no additional charges will be needed. There are exceptions to applying the full booking fee to your appointment with regard to late cancellations within 24-48 hrs and late re-schedules within 24 hrs. Please refer to the cancellation policy. By paying the $100.00 booking fee you agree with and accept the Cancellation Policy in full.
Cancellation: The full $100.00 booking charge will be accepted as a late fee for cancellations within 24 hrs. Late fees cannot be refunded or applied to future invoices. For cancellations within 48 hrs $50.00 will be charged as a late fee. The remaining $50.00 can be refunded. Cancellations prior to 48 hrs will not incur any fees.
If your appointment is re-scheduled within 24 hrs (not canceled) then $50 will be charged as a late re-scheduling fee. The remaining $50.00 will be applied to your invoice. A second late re-schedule for an appointment within 24 hrs will include a charge of an additional $50.00 late fee. A third re-schedule for the same event even if it is before 24 hrs will require another booking fee. Re-scheduling an appointment prior to 24 hrs will not incur a late fee. Cancellation fees apply to re-scheduled appointments.
Disclaimer:

This policy is subject to change at any time without notice. All new appointments booked fall under the current Cancellation Policy in force at the time of booking.